Modern Plastic & Packaging cares about the society where we are living in! On 3rd, May 2019 Friday, MPP Plastic Cambodia donated some utitlies and food to SFODA (Sacrifice Families and Orphans Development Association) សមាគមអភិវឌ្ឍន៍គ្រួសារពលីនិងកុមារកំព្រា!
The donated items included:
Supercat spin mop: 3 sets
Supercat cleaner: 6 gallons
OHO Chicken (sachet) : 12 packs
OHO Pork (sachet): 12 packs
Enamelware 48cm: 12 pcs
Cloth hanger 15": 1 bag
Cloth hanger 17.5": 1 bag
Thank you for everybody who participated in the donation activity!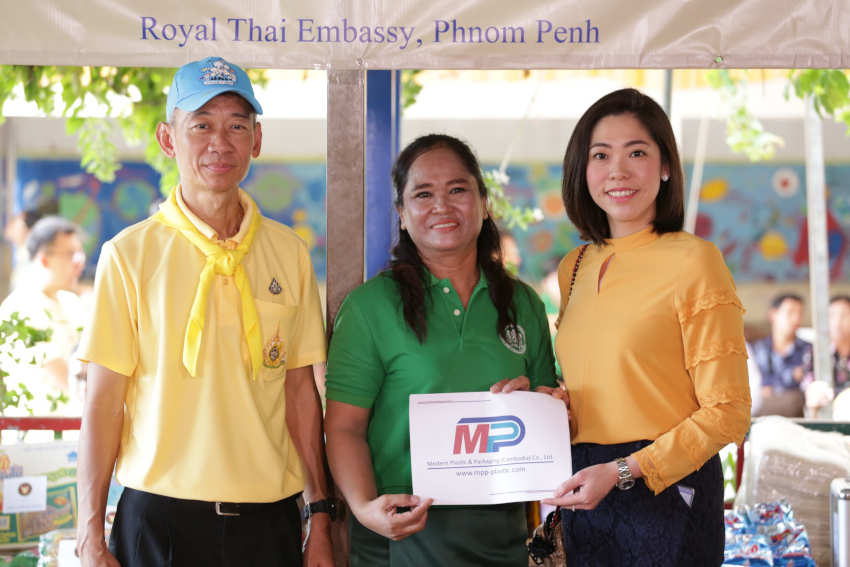 About Modern Plastics and Packaging Cambodia
Modern Plastics and Packaging began its journey in Cambodia in 1991. Over the years, MPP has been growing and manufacturing high quality and reliable plastic products that fostered success to our business partners as well as improved the life of our customers and employees. MPP's experience in the plastics industry means we can supply interesting solutions for special demands even the most unusual or difficult applications. At MPP, we deliver high quality and wide range of plastic products that are ideal for a variety of industries and applications.