LEARN
Never stop learning! We invest in our people with training programs and opportunities!
CARE
Never stop caring! We care about the society we are in and intend to give back whenever we can!
GROW
Never stop growing! We grow our company together with the people we hire and we make sure you grow with us!
SHARE
Never stop sharing! We believe a successful company should share its success with their employees!
BUILD YOUR CAREER WITH US
Modern Plastic & Packaging is a leading plastic and packaging manufacturing corporation committed to consistently providing our global clients with quality plastic products and creative solutions. We seek talented, creative, dedicated and professional individuals with a "can-do" attitude to contribute to our team and propel our clients' success. We know that takes passion, energy, imagination and integrity in every area of our business. That's why Modern Plastic & Packaging invests in great people who share our values, mission and vision.
Job Announcements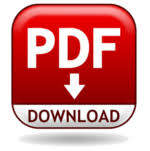 Please check out our job offers as below and feel free to download the PDF job description. Interested candidates are welcome to email your English Application Letter and CV (both PDF and MS Word format) to hello@mpp-plastic.com . If you have any question please contact us via phone: 086 240 256 and 061 240 256.